Formerly known as the Crossroads Arcade in the 90's, the new Promenade strip along the Greenhills area has provided nearby and local town folks another place to check out. The concept of the Promenade strip is not that different from the usual places that famous shopping and restaurant places in Glorietta, Greenbelt Center and Rockwell have conceptualized for the past years. Transformed from the plain and outdated arcade in its maiden years, this new strip has signaled the entry of a new dawn in the posh classy area of Greenhills, the place known to house pirated cd's and videos as well as the cheap items as fake clothes and shoes and second hand cellular phones for the electronically addicted Filipinos.


Promenade Greenhills offers more than just a simple shopping resort for the local population. It also offers 4 classically maintained cinema theaters, a bookstore (Fully Booked), a recreational area for video games and kids playtime area (Timezone), and a whole number of restaurants of all cuisines. Among the most sought after restaurants here range from Class A to C, providing all people a variety of dishes and affordability to choose from. The usual places include, Penang Hil, Teriyaki Boy, Gerry's, Grilla, Little Asia, Burgoo and Mexicali. While there are a whole lot more restaurants there, the competitive nature of luring the customers to try them out is simply endless.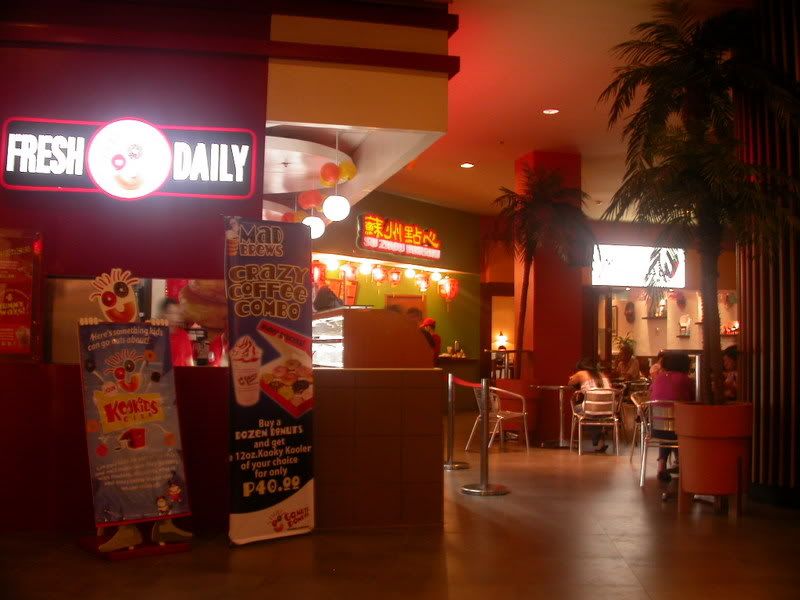 For the coffee lovers, there is the Coffee Leaf and Starbucks to hang around. Promenade is usually packed in the evenings, but especially during the weekends. The concept for the strip is a success since this dull portion of the Greenhills Shopping Area was once the dullest place to be in. Thanks to the developers, it has not become one of the places to go to, and a clear sign of how popular this place has become is the problems in parking and traffic that it causes due to the large influx of people who visit the place.